Hot + Sexy
warming lubricant

I am always looking for fun thing to keep hubby and my sex life exciting. So when I got the chance to work with edenfantasys I was eger to get started . They have the best adult products for all occations.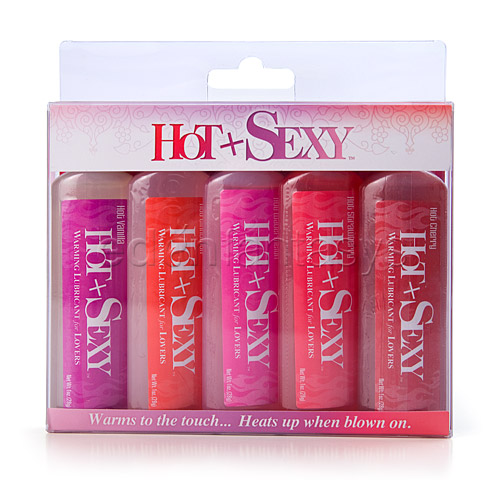 I recived the Hot+ Sexy warming lubricant it came with 5 flavors Hot Vanilla, Hot Cinnamon, Hot Watermelon , Hot Cherry and Hot strawberry all in convenant 1oz bottles . I have to tell you I was amazed when I tried it on the back of my hand blew on it and it got warm I was like now that is cool or should I say Hot!
Hubby wanted to try it out right away I had to tell him no I always try things out on my hand or arm for 24 hrs just to make sure there is no brake out ( I recommend this to everyone). 24 hrs later No brake out so hubby was happy I have to say so was I. Not to get to into it but we tried it out and both loved it. The warming sensation just heated thing up even more let just say it is now a staple in our little black bag.
Now if warming isn't your style edenfantasys has so many more sex lubricants or you can choose from all the fun sex toys they have to offer.
I hope you all had fun reading and have fun shopping.