when I received the
G-spot vibrator
I was excited to try it out like I always am when it comes to a new goody from
eden fantasys
. I put the batteries in test it and damn that little thing packs a punch and to my surprise it was relatively quiet. I untwist the cord that goes from the remote to the tickler and I was happy to see how long it was (12in or so) because you don't want to be reaching the entire time to change speeds right.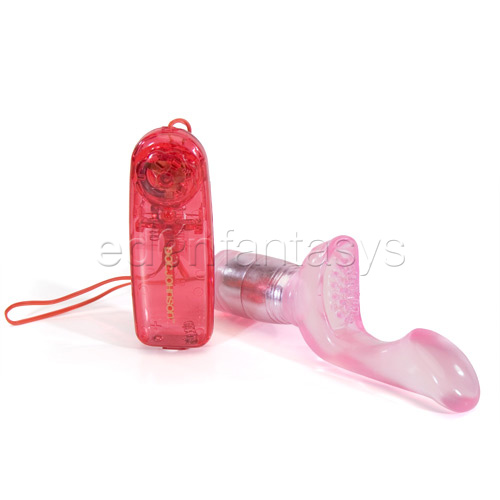 So I get started and was not impressed first the tickler didn't reach my clit or even near it when it was inserted and I am the kind of woman that likes to be double stimulated who doesn't. Second it's like it lost all it's punch I couldn't feel barley anything wile inserted and it left me very unsatisfied ( hubby had to finish the job but he didn't mind ).
The package says its
Japan's # 1 best seller
and it might be but it just didn't work for me maybe it is my height 5'7 it may work better for shorter women. I myself would go for a different
sex toy
from eden fantasys they have so many to choose from there is something for everyone.